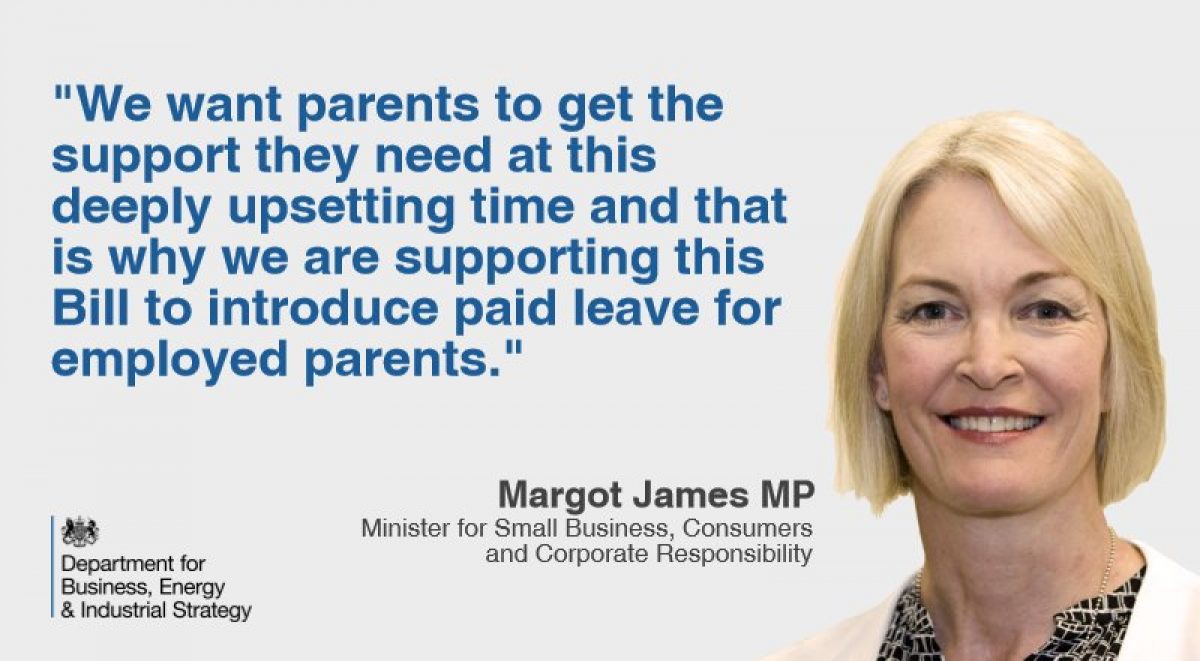 On 29 June, the House of Lords will debate the Parental Bereavement (Leave and Pay) Bill.
Introduced by Kevin Hollinrake MP following campaigns from bereaved parent Lucy Herd and many others, the Bill would give employed parents the right to two weeks' statutory paid leave if their child dies. Listen to Will Quince MP tell his story and explain why the bill matters so much.
Many employers go much further than this in providing for their grieving employees, but some parents struggle to get the time they need at this devastating time.
We support the Bill and have suggested ways in which it could be improved, including
greater flexibility on how the leave can be taken
including parents bereaved of a child aged over 18
including self-employed parents and those on zero hours contracts.
Read our latest Briefing on the Bill.