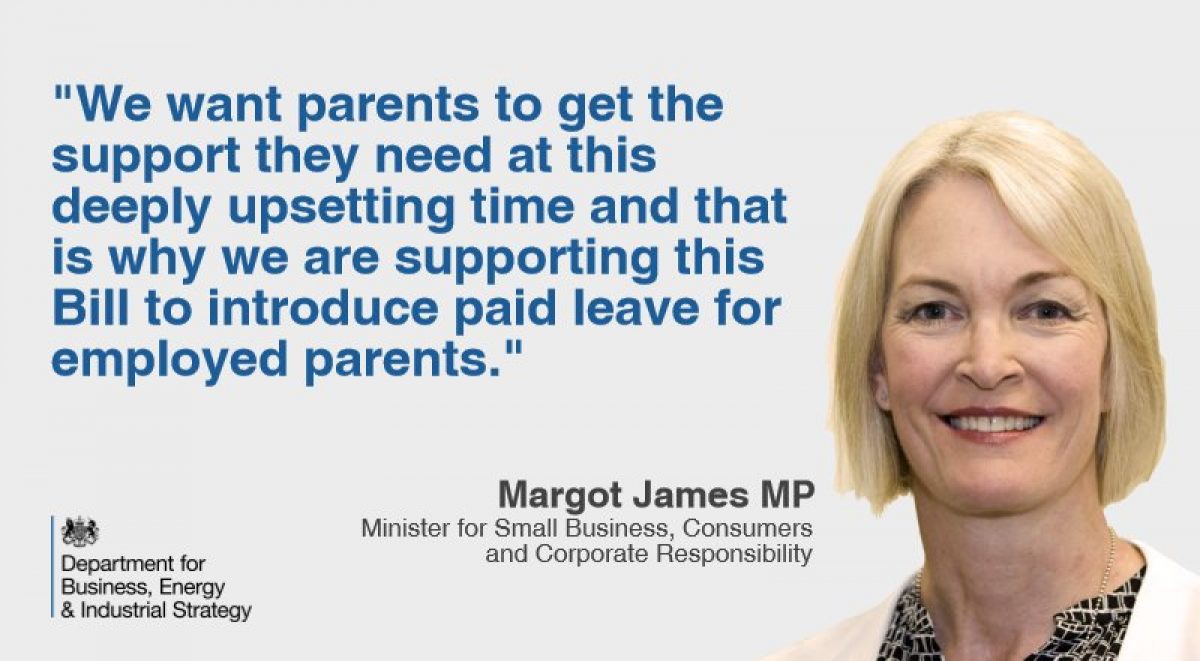 The Parental Bereavement (Leave and Pay) Bill has received Royal Assent and will pass into law. This is a great step forward for grieving parents, who from April 2020 will be entitled to two weeks' paid leave on the death of a child. As MPs were careful to say, this legislation is a 'floor, not a ceiling' and many employers will go much further than this in providing for their grieving employees.
The Act follows a campaign by bereaved mother Lucy Herd, supported by cross-party MPs and peers and many organisations. Listen to Will Quince MP tell his story and explain why the bill matters so much.
We have provided briefings to Parliamentarians at every stage of the Bill and will continue to work with government, MPs and peers to strengthen the policy when Regulations are introduced. We would still like to see
greater flexibility on how the leave can be taken
the inclusion of parents bereaved of a child aged over 18
provision for self-employed parents and those on zero hours contracts.
Read our latest Briefing on the Bill.