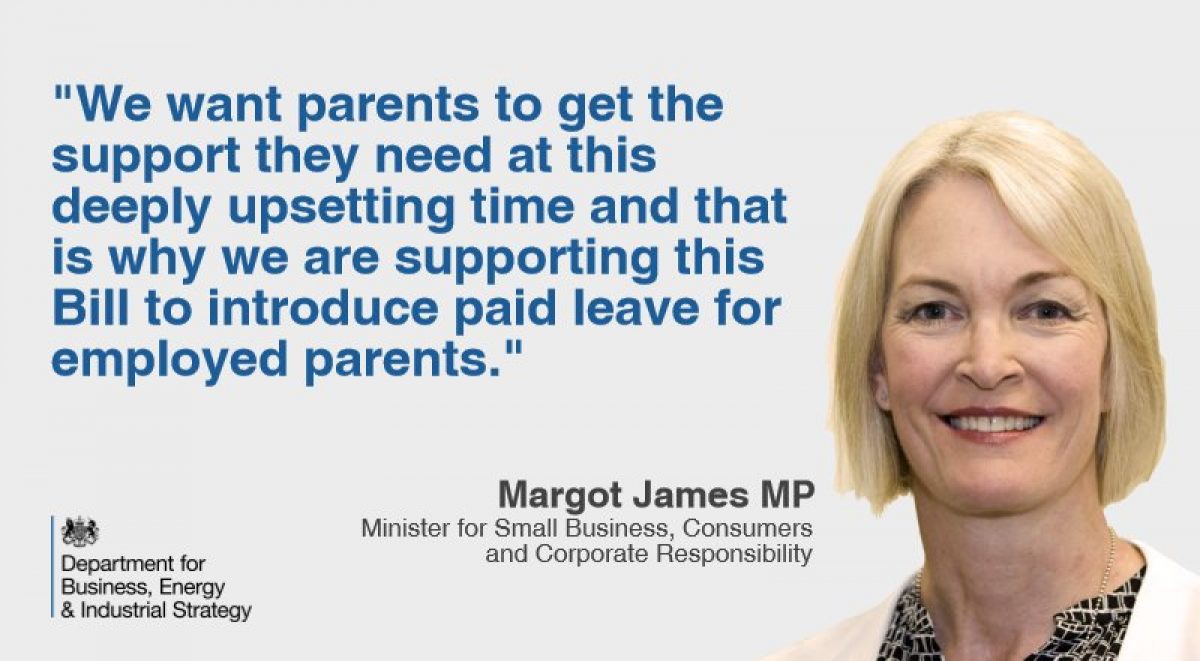 Parents who suffer the devastating loss of a child under 18 are now entitled to two weeks of statutory leave.
The Parental Bereavement Leave and Pay Regulations, which will be known as Jack's Law in memory of Jack Herd whose mother Lucy campaigned tirelessly on the issue, will implement a statutory right to a minimum of 2 weeks' leave for all employed parents if they lose a child under the age of 18, or suffer a stillbirth from 24 weeks of pregnancy, irrespective of how long they have worked for their employer. Employees with at least 26 weeks' service will also be entitled to statutory pay for this leave.
As MPs said during discussion of the leave, this legislation is a 'floor, not a ceiling' and many employers will go much further than this in providing for their grieving employees.
The Act follows a campaign by bereaved mother Lucy Herd, supported by cross-party MPs and peers and many organisations.
We have worked with Government, MPs and peers during development of the policy, and are pleased that the Government has accepted our recommendations for the length of time over which the leave can be taken. We will continue to encourage better support at work for everyone who is bereaved, including parents of adult children, and those who are self-employed.
Read our latest Briefing on the Act.