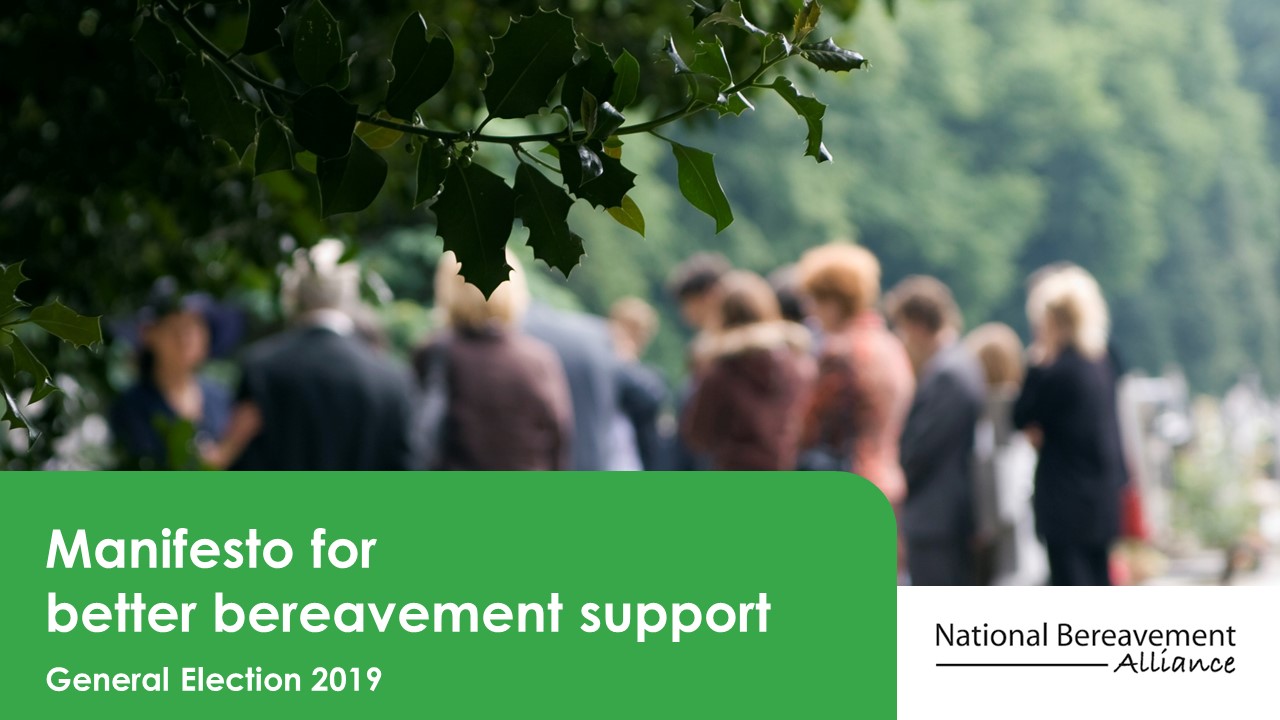 Over 500,000 people die each year in England, leaving bereaved family and friends to cope with the aftermath of loss. Some are shocked by a sudden and unexpected death, some are exhausted by the strain of caring for someone at the end of their life, all are faced with adjusting to a future without the person – baby, child or adult – who has died.
This General Election gives us a chance to think about the commitments we want to see from the next Government. We're asking candidates to commit to
A named Minister with responsibility for bereavement including a cross-departmental strategy
A national review of the impact of financial, administrative and economic changes on those who have been bereaved
Clarity about who is responsible locally for commissioning and providing bereavement support, with better coordination, secure funding and information about services
Training in bereavement for all those coming into contact with bereaved people, at a level appropriate to their role
Better bereavement support at work
More compassionate communities where everyone knows enough about grief to play their part in supporting people around a death
Download the full manifesto below.
These manifesto calls are based on our Life after Death report which set out six key steps that could improve support for bereaved people. Developed in consultation with our members supporting bereaved people, these are the changes that could make the biggest difference to those who are grieving today, tomorrow and in the future.
How can you promote the manifesto?
Email or tweet at your candidates asking for their views. You can find who your candidates are here.
Talk to candidates who knock on your door or are out and about in public. Be ready to talk to them about issues that matter to you, and ask how they would make things better for the grieving families.
Go along a local hustings. These are public meetings for particular constituencies: candidates are invited to talk and respond to questions. You can go along and ask a question. Check your local newspapers, libraries and the internet for listings of hustings in your area.
Ask for a meeting. You can ask to meet your local candidates on particular issues of concern to you