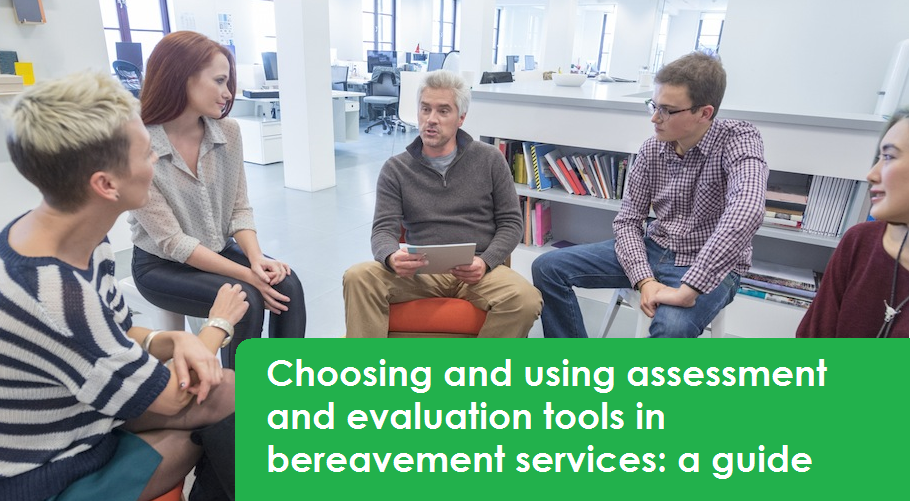 The use of assessment and evaluation tools, including outcome measures, is critical to developing bereavement services and checking what difference bereavement care is making.
This Guide provides information to help service managers and practitioners choose appropriate assessment and evaluation tools, along with recommendations on best practice for their use.
The Guide has been produced by the Bereavement Evaluation Forum, a special interest group of the National Bereavement Alliance.