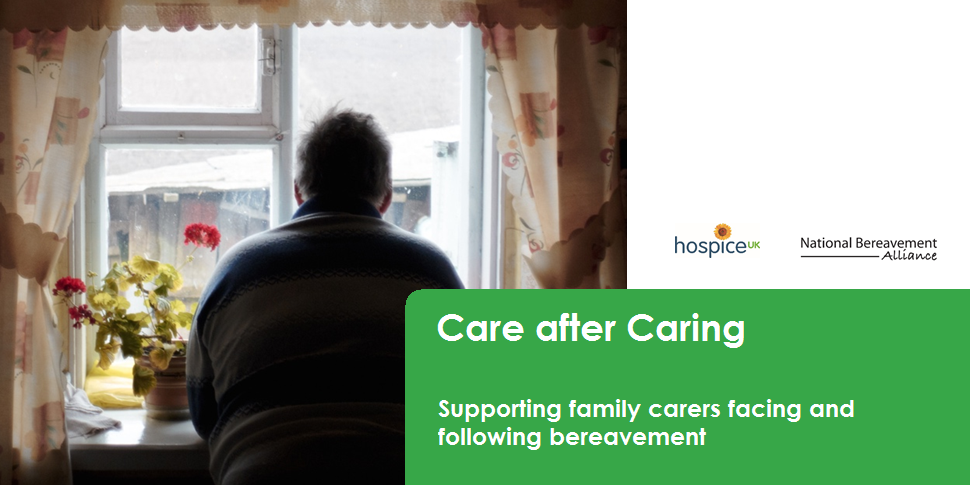 What support do carers need when they are facing bereavement?
Our new report with Hospice UK,  commissioned by NHS England's Commitment to Carers programme, shares good practice and ideas. Some of these are things that can be put in place before the death, to improve outcomes in bereavement. Others are ways of improving support after the death, to make it more sensitive to the lasting impact of caring.
Published to coincide with Carers Week 2019, the report draws on research, policy and consultations with former carers and those supporting them, to lay out a series of six aspirations for local areas and services to get the right support in place at the right time. The report also includes 12 examples of local good practice in supporting carers facing and following bereavement.
Download the full report here
Care after Caring – for carers' organisations