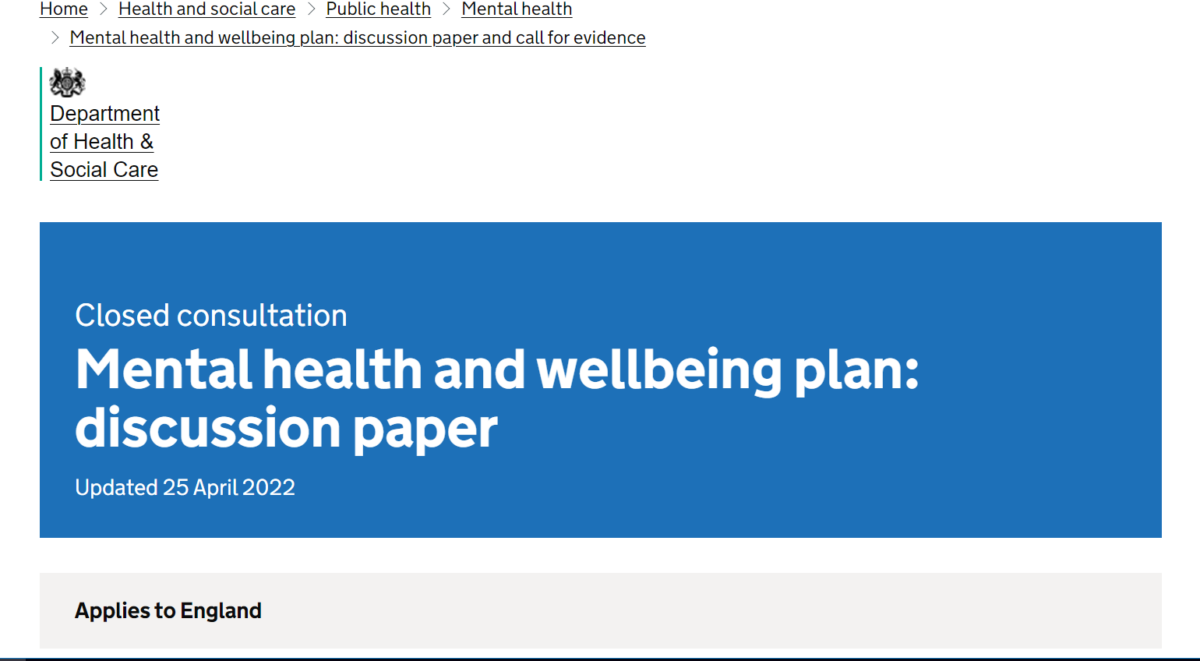 The government is developing a new 10-year Mental Health and Wellbeing Plan. The government wants to make sure that people of all ages at risk of developing a mental health condition, or taking their life, receive help at an earlier stage, and that those who are unwell get the compassion and support they need from the NHS, social care, and beyond. The whole of government and society has a role to play.
A 'Discussion Paper' was launched to ask questions about what should be included in this Plan, and you can read our joint response with the Childhood Bereavement Network here.
Responses to the discussion paper will also help the government develop a separate national suicide prevention plan. Written responses will be supplemented by engagement with people with lived experience of mental ill-health, round tables and workshops with stakeholders from the voluntary sector and the clinical, teaching, social care, and business and tech communities.