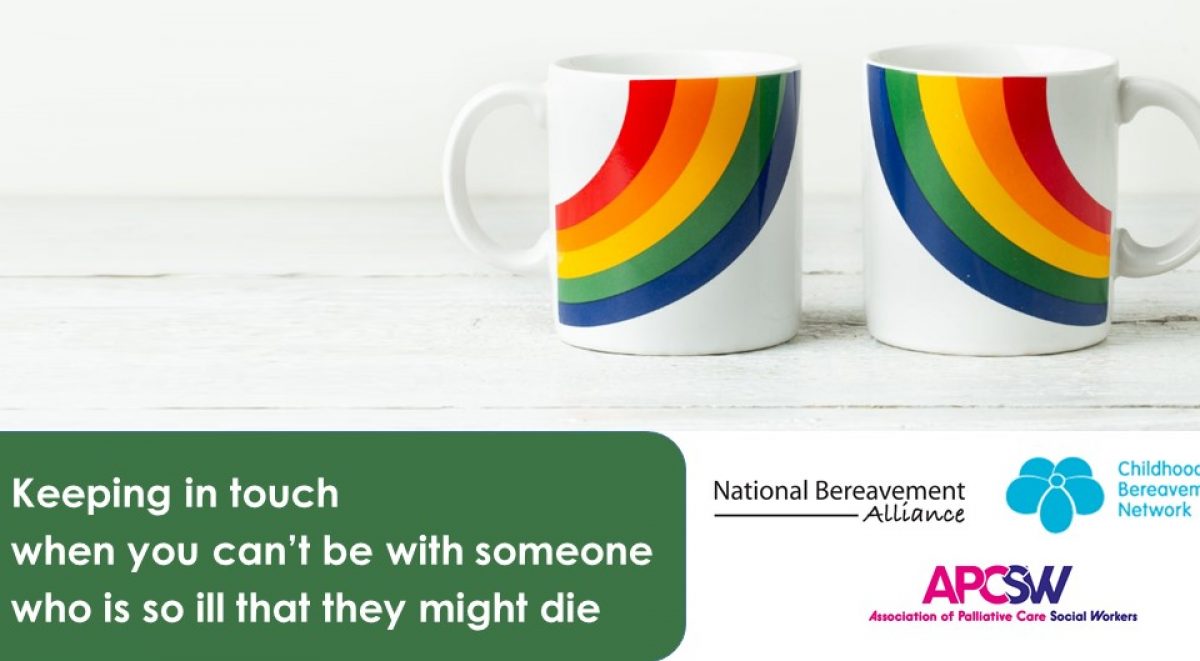 In this difficult time of coronavirus, we are all restricted from getting together with family and friends in the way we would like. This is particularly painful when someone important to us is so seriously ill that they might die, and we can't be physically near them. Even though they are surrounded by people who are caring gently and kindly for them, it can be very hard to be apart from them.
If this is your situation, our guide has some suggestions for ways that you and your loved one can feel closer together, even at a distance. These ideas are intended to help whether or not there is a hope that they will recover.
The guide includes ideas for both children and adults.