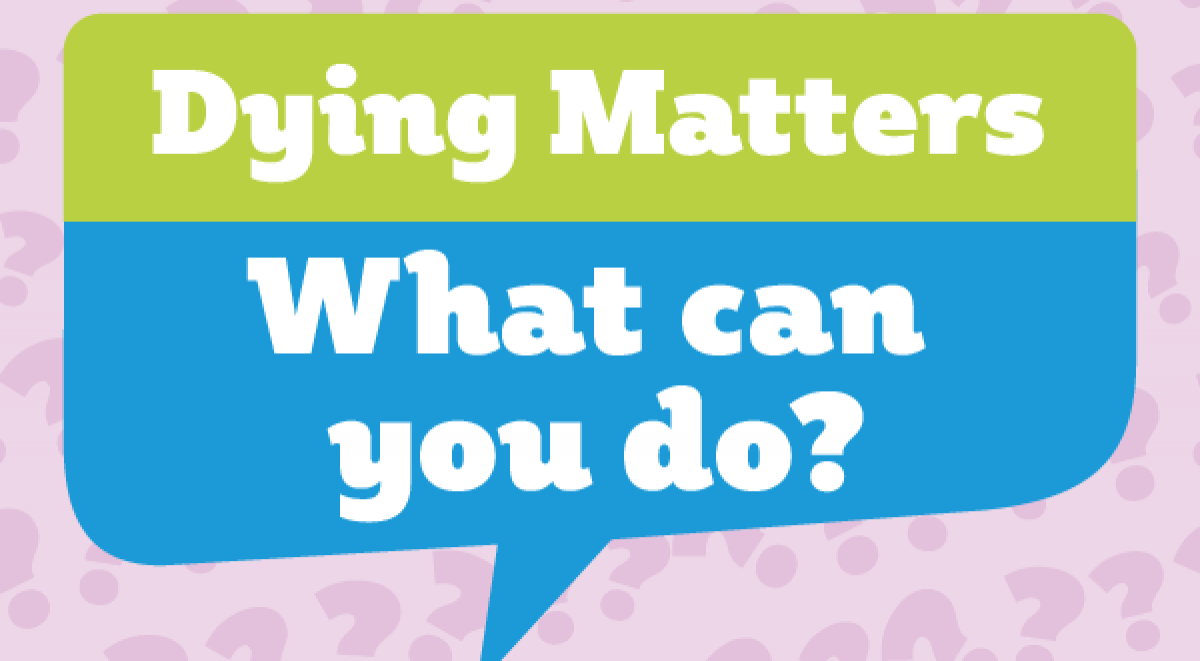 Dying Matters Week runs 14-20 May with the theme #WhatCanYouDo?
Hundreds of events will be taking place across the country, helping to open conversations about dying, death and bereavement. Check out the map for details of what's on in your area.
The week will have a series of themes:
Monday – teaching death in schools and talking to children about death
Tuesday – everything you wanted to know about Death Cafes
Wednesday – volunteering in hospices
Thursday – grief in the workplace
Friday – attitudes in dying and death across different faith groups and cultures
Read more about Dying Matters in schools, workplaces, local hospices and other places, and join in on social media with @DyingMatters and #WhatCanYouDo.