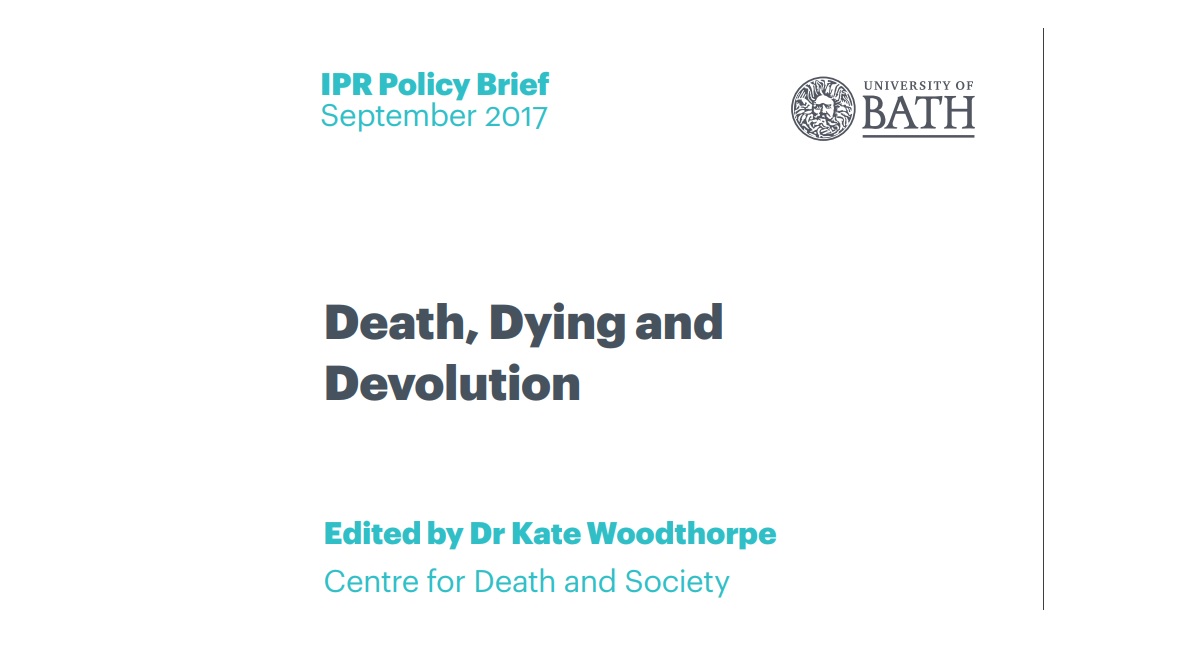 This policy brief reviews policy areas associated with death, dying and bereavement within the context of devolution. It focuses on the national and regional delegation of power, resources and authority across the UK and the implications of this for those who are dying, dead, or bereaved – as well as those tasked with organising and running the services that support these groups of people.
Edited by Dr Kate Woodthorpe from the University of Bath Institute for Policy Research, the brief includes contributions from many National Bereavement Alliance members. Chapters include
Delays to Funerals
Funeral Expense Payment
Bereavement among Older People
Why Lasting Power of Attorney Should Extend after Death
Social Security for Bereaved Partners and their Children
The brief aims to set the policy scene and agenda for the immediate future, addressing and demonstrating both where there are risks but also the potential for better policy and services associated with death.