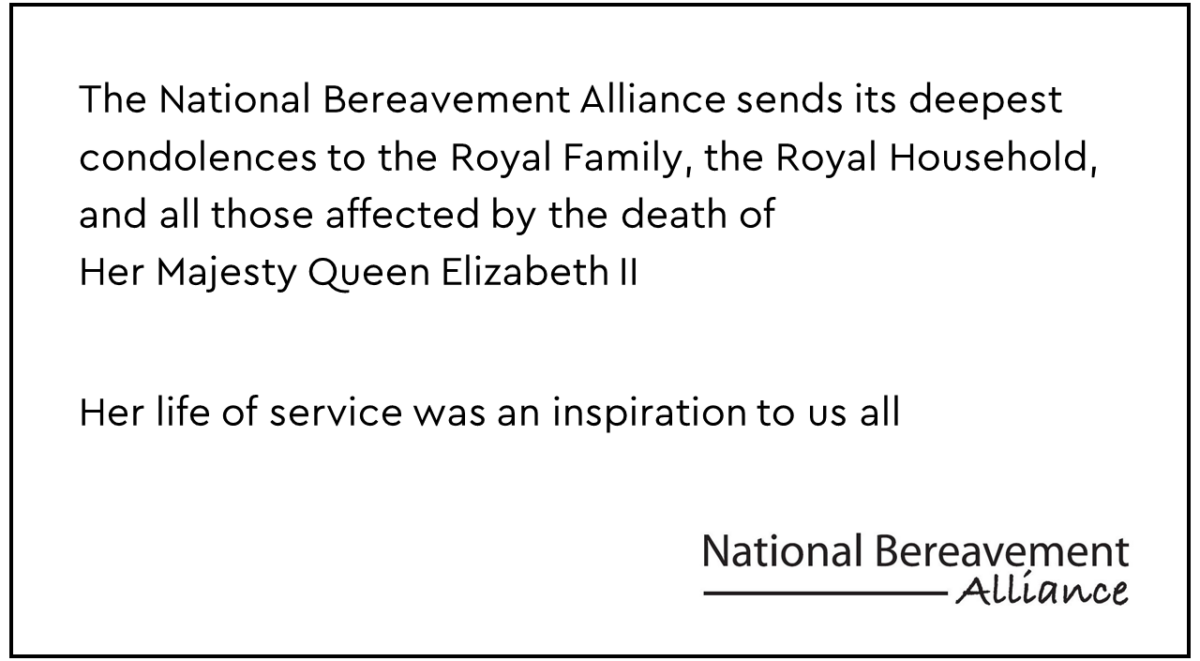 The National Bereavement Alliance sends its deepest condolences to the Royal Family, the Royal Household and all those affected by the death of Her Majesty Queen Elizabeth II.
Her life of service was an inspiration to us all.
During times of public mourning, feelings of private grief or personal bereavements often come to the surface. This can feel surprising or confusing, but it is very normal.
Cruse Bereavement Support has useful information about grieving as a nation, and how to manage feelings of reawakened grief.
If you need more support than family and friends can provide, AtALoss.org and the Good Grief Trust have directories of helpful organisations.