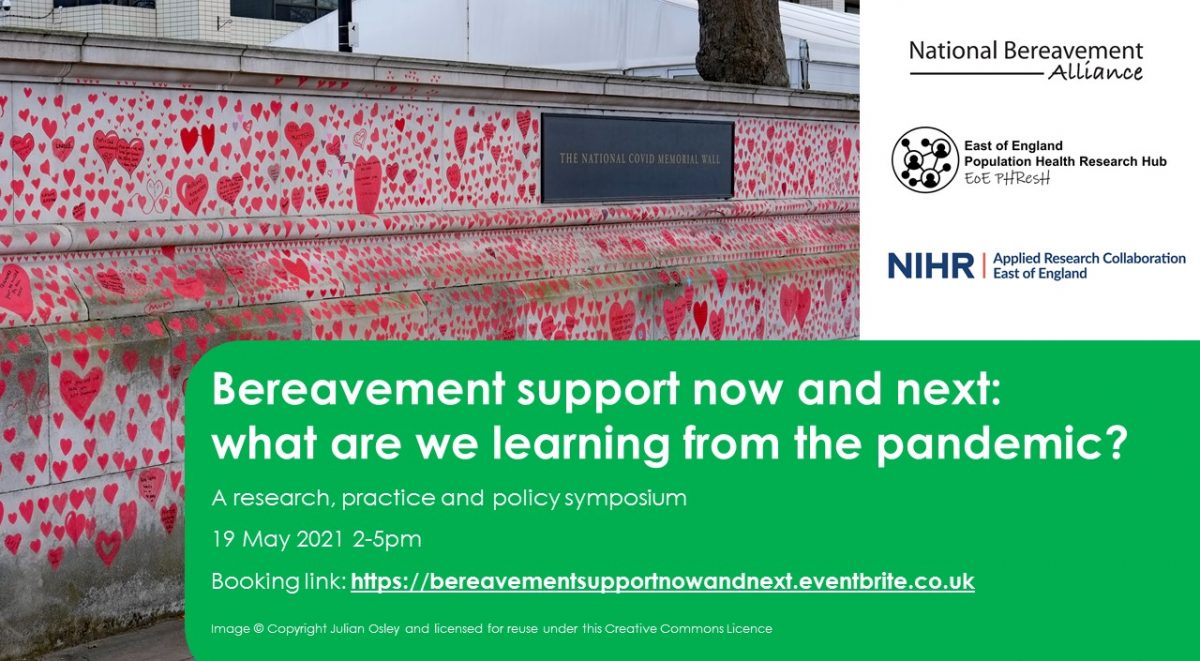 The Covid-19 pandemic directly bereaved hundreds of thousands of people in the UK, and impacted on the bereavement of millions more. Researchers have worked fast to shed light on the support that people need in this context and how bereavement services can be delivered; service providers have developed new ways of working in response to new needs and constraints. These learnings will influence how bereavement support is delivered in the future.
This free symposium on 19 May 2-5pm, hosted by the National Bereavement Alliance, East of England Population Health Research Hub and NIHR Applied Research Collaboration East of England, will showcase new findings and develop a set of policy and research priorities to strengthen support for those bereaved now and in the future.
Join us to
hear about the latest developments in bereavement research and practice
discuss the implications of the presentations
contribute to a set of priorities for bereavement support policy and research.
When you book your place, you will be invited to share up to three recommendations for policy and research to improve support for bereaved adults and children. Recommendations will be themed ahead of the symposium, discussed in breakout sessions during the event, prioritised and published as a report, and used to influence those with a role to play in improving support.
Book your free place here